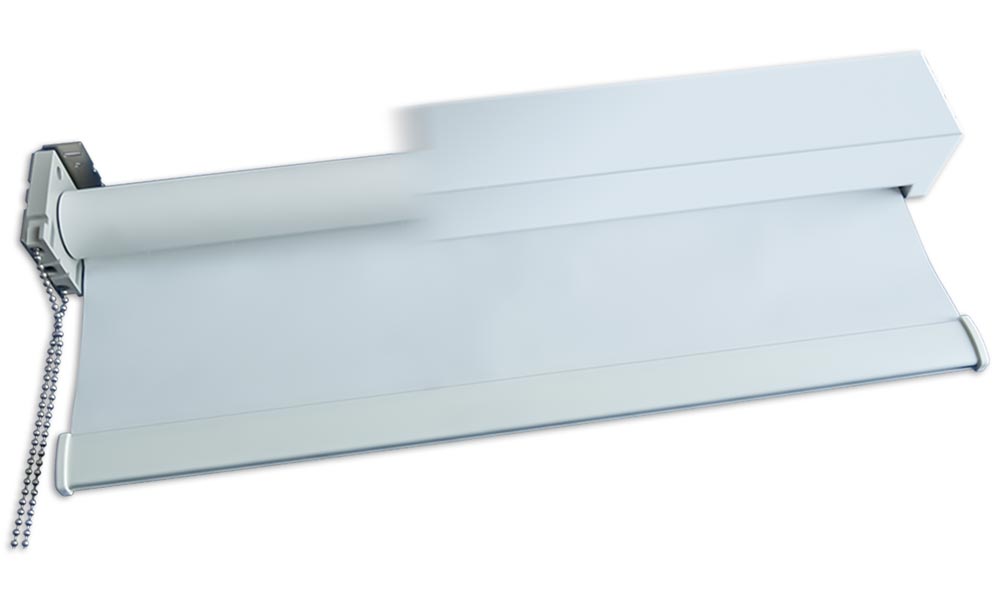 The System:
Smooth in operation with rock solid durability. This versatile roller blind system was developed especially with the demands of commercial projects in mind. No compromises – easy installation, smooth operation and long lasting quality. It all comes in a timeless and understated design that puts the architecture of the building at first place. Developed and manufactured in Germany.
Installation made easy. Self adjusting mounting brackets made of stainless steel for side, top or end mounting. Horizontal adjustment of the 41 mm aluminium tube by simply adjusting an Allen head screw. The tube with the screen fabrics can be taken out easily by just lifting it up and a short horizontal movement.
Design as you need it. Fascias for front, back and sides can be added by simply clipping them on – hiding and protecting the roller blind system.
Smooth as silk. Even large sized roller blinds can be operated without effort and friction. The stainless steel ball chain slides easily through the gear made of high performance plastics.
Rock solid. Stainless steel brackets with a thickness of 2 mm, stainless steel operating cord, strong aluminium bars and carefully chosen plastic materials leave no possibilities for failure.
Minimum light gap. The roller blind gear is just about 13 mm thick leaving a light gap of less than 17 mm at each side of the roller blind providing seamless sun protection.
Well guided. Guide wires or side channels help keeping the fabrics in place.