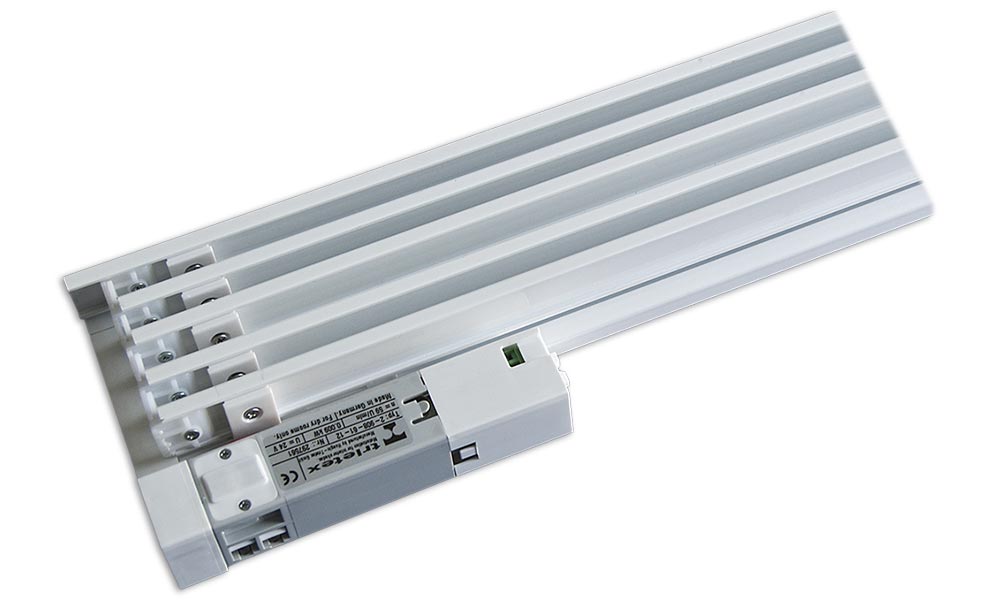 The System:
Slim Design and almost fully hidden behind the rail and the panel-runner. Height is only 31 mm.
Very silent.
Transport of the panels using a special shaped plastic / textile cord.
Available gears for four and five channel rails.
Can be used in combination with standard 24 V DC power supplies / power supplies & remote receiver with 24 V stabilized power output.
Integrated mechanical limits with push buttons.
Download Specifications:
–